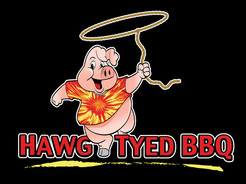 Hi everyone!
As you can see we recently had a long overdue overhaul of our website. I added some new features that will help us stay more connected and let you know what's going on with Hawg Tyed. You may have noticed on the
home page
we now have a calender (which is blank right now) but we will be updating with times and locations so we are easier to find.
We will also be using this blog space to keep all of you Hawg Tyed faithful up to date on what's going on with the trailer. We have a lot of big things planned for this season, so we will keep you posted on all of the new exciting news.
We can't wait for it to be warm again and we are ready to hit the ground running come Spring. Hope you are all as excited as we are!
Matt Schmalzer